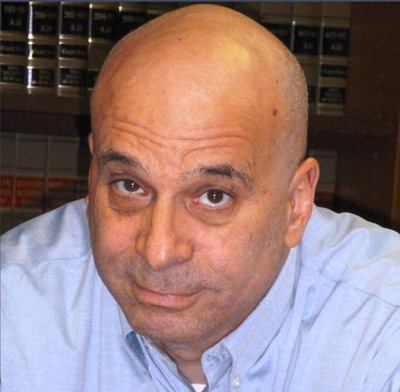 Following his work for President Reagan in 1980, Steve founded Bienstock & Donnelly (now Bienstock Law, LLC) as a full-service firm to help folks deal with all their legal problems. A graduate of Cornell University and American University law school, Steve is licensed to practice in Maryland and the District of Columbia trial courts, and a wide range of appellate and specialty courts (U.S. Supreme Court, U.S. District Courts for Maryland and D.C., Armed Services, 4th Circuit and Federal Circuit U.S. Court of Appeals, Court of Veteran Appeals and U.S. Court of Federal Claims).
Selected as a Bar Leader of the Montgomery County Bar Association, Steve has long been active in service to the Bar. (Chairman, Bar Revue, an annual comedy show on current events featuring judges, lawyers and politicians; Chairman, Economics Committee; Chairman, Speakers Bureau; member, Executive Committee and Nominating Committee; member, Mentor-Mentee program; recipient of Awards for Outstanding Service to the Bar, and as an Outstanding Committee Chair). Steve has served as a mediator for the Montgomery County Circuit Court Alternative Dispute Resolution program, the Prince George's County Arbitration Panel, and has chaired Maryland Health Claims Arbitration Panels.
No stranger to public forums, Steve is a sought after speaker and mentor on a wide range of legal issues. Steve has taught Negotiations to other attorneys and public/private groups, "Street Law" at The Newport School, and Estates and Trusts to the Administrative Office of the U.S. Courts; Steve has also appeared as a panelist on local law shows: Law School for the Public, Montgomery Cable TV; Montgomery County Municipal Notebook.
Active in his community and officially recognized for his contributions by the City of Rockville, Steve has been the emcee for the Rockville Arts Awards ceremony for many years, served on the Centennial Celebration of the Red Brick Courthouse, and served as Legal Counsel to the Arts and Humanities Council of Montgomery County.
Known for his plain speaking and writing, Steve founded The Montgomery Sentinel's law column, a series of easy-to-understand articles on common legal problems, and has written feature articles and theater reviews for the Montgomery Journal.
Steve has three children, Josh, Eli and Sarah. He's an amateur photographer, an award winning local actor and director, and has served on the Potomac Community Theater's Advisory Committee, and on Round House Theater's Board of Directors. Active in Cornell University alumni affairs, Steve's been on the Cornell Club of Washington's Board of Directors, and interviews candidates for admission to Cornell. He's held certification as a volleyball referee, played in the U.S. Volleyball Association, and began the American University women's varsity volleyball team, which he then coached for many years.
Education:
Cornell University (Bachelor of Arts, 1972)
American University Law School (Juris Doctor, 1976)
Professional Associations:
Maryland State Bar Association
District of Columbia Bar Association
Bar Association of Montgomery County, Maryland

Bar Leader
Outstanding Service Award
Outstanding Committee Chair Award
Executive Committee, 1999-2001
Bar Admissions:
Maryland
District of Columbia
U.S. Supreme Court
U.S. District Courts for Maryland and D.C.
Save
Save
Save